Welcome!
We are a congregation of The United Church of Canada, based in Saint-Lambert, Quebec, a residential suburb of Montreal. We are a largely English congregation with a number of francophone members; the bilingual Order of Service we use reflects this diversity.
We seek to be a welcoming and supportive congregation. We participate in many outreach activities to the surrounding community and support the mission and service initiatives of The United Church of Canada.
The church building is wheelchair accessible through a side entrance where parking for the handicapped is also available.
There is also parking on the street; and if you travel by public transit, the RTL No. 1 bus will drop you on Desaulniers Boulevard a few steps from the church.
If you have a pastoral emergency, or any other questions, please call the church office at 450-671-6003. Your message will be relayed to the appropriate party.
For more information, follow us on Facebook.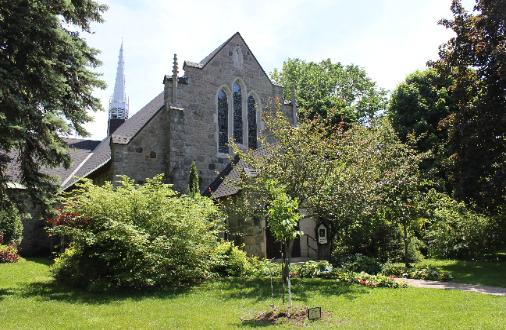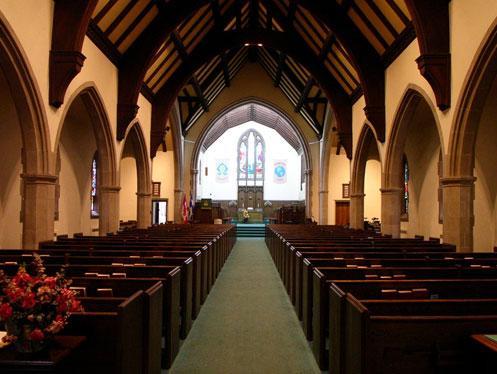 Bienvenue!
Nous sommes une congrégation de L'Église Unie du Canada, basé à Saint-Lambert (Québec), une banlieue résidentielle de Montréal. Nous sommes une congrégation en grande partie anglophone avec plusieurs membres francophones; l'Ordre du service bilingue que nous utilisons reflète cette diversité.
Nous cherchons à être une congrégation accueillante et solidaire. Nous participons à de nombreuses activités de sensibilisation à la communauté environnante et nous soutenons les initiatives de la mission et le service de L'Église Unie du Canada.
Le bâtiment de l'église est accessible aux fauteuils roulants par une entrée latérale où le stationnement pour les personnes handicapées est également disponible.
Il y a aussi du stationnement dans la rue; et si vous voyagez par transport en commun, l'autobus RTL n° 1 vous déposera sur le boulevard Desaulniers à quelques pas de l'église.
Si vous avez une urgence pastorale, ou toute autre question, veuillez appeler le bureau de l'église au 450-671-6003. Votre message sera transmis à la partie appropriée.
Pour plus d'informations, suivez-nous sur Facebook.
---