Village Ringers
The St. Lambert United Church bell choir, known as the Village Ringers, is made up of people both from the congregation and from the larger community who have an interest in bell ringing. They ring four octaves of handbells and three octaves of hand chimes.
Their director, Jérôme Savoie, is an enthusiastic music teacher, skilled in playing a variety of instruments. Under his expert guidance, the Village Ringers have performed with the Choeur Pratt & Whitney Canada and the Montreal Welsh Male Choir.
The choir practices on Sundays from 1 p.m. to 3 p.m.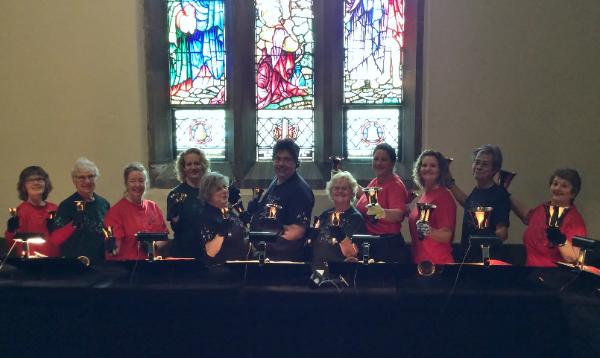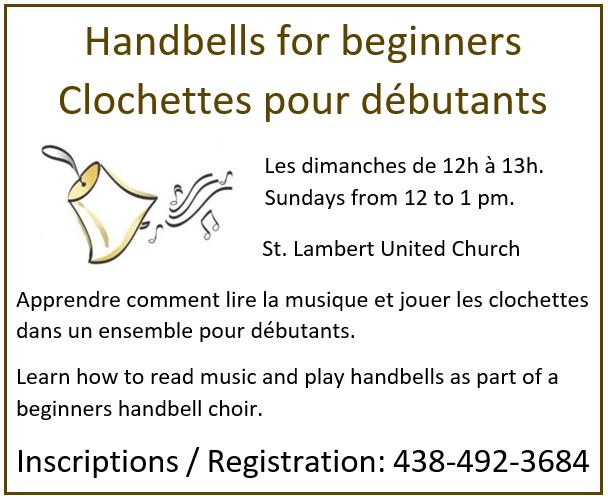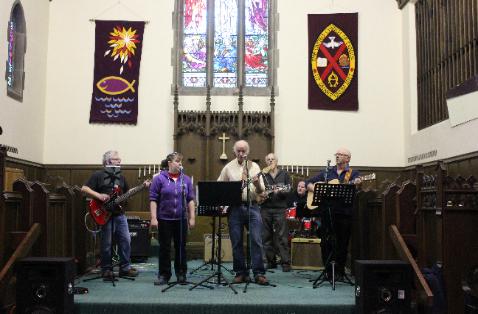 W.o.W!
In March 2012, W.o.W! (Words of Worship) was formed to offer alternative forms of music for the congregation. The selections they play range from mild rock to blue grass, and from country to old, beloved hymns. The band have performed approximately a dozen original pieces of music as well.
The band join in worship about once a month. W.o.W! have also taken part in worship at Wall Street United Church in Brockville and at Greenfield Park United Church on the occasion of their 100th anniversary celebration. The band have also played at The Native Friendship Centre of Montreal.